Buy nature wall art from the artist. Why buy a mass produced replica when you can have original artwork? Check out my very best unique, custom handmade nature wall art. Buy wall art for your new home in the brightest hues that never fade because my new home wall decor is made from ceramic. Decorate with nature and flowers in a warm Spring time setting will lift your mood, spirits and make you smile. Bring in the outdoors with my nature wall decor.
Nature Wall Decor Size And Description
Nature Sunshine and Flowers "farmhouse style" wall art: Is beautifully handmade from ceramic. The wall art is approximately 10.5 inches tall by 4.5 inches wide. Ready for hanging and signed by the artist. The perfect wall decor for any house.
Nature Wall Decor Description
The top (Face) of the artwork is hand painted. This is not a porcelain item. Artwork is formed by hand no molds are used. This is not a reproduction. Sunshine and Flowers is an original ceramic artwork; no more exits. This is a one of a kind ceramic wall art decor. This item is not intended for outdoor use. Great for a dining room, bedroom or living room, home or office.
Shipping to the 48 continental United States only.
Price includes shipping and tax.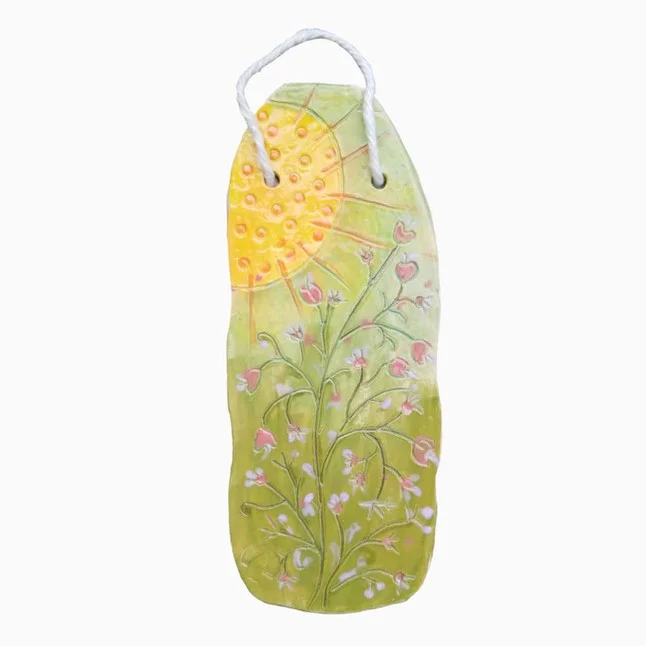 $225.00
Nature Wall Art Artist Statement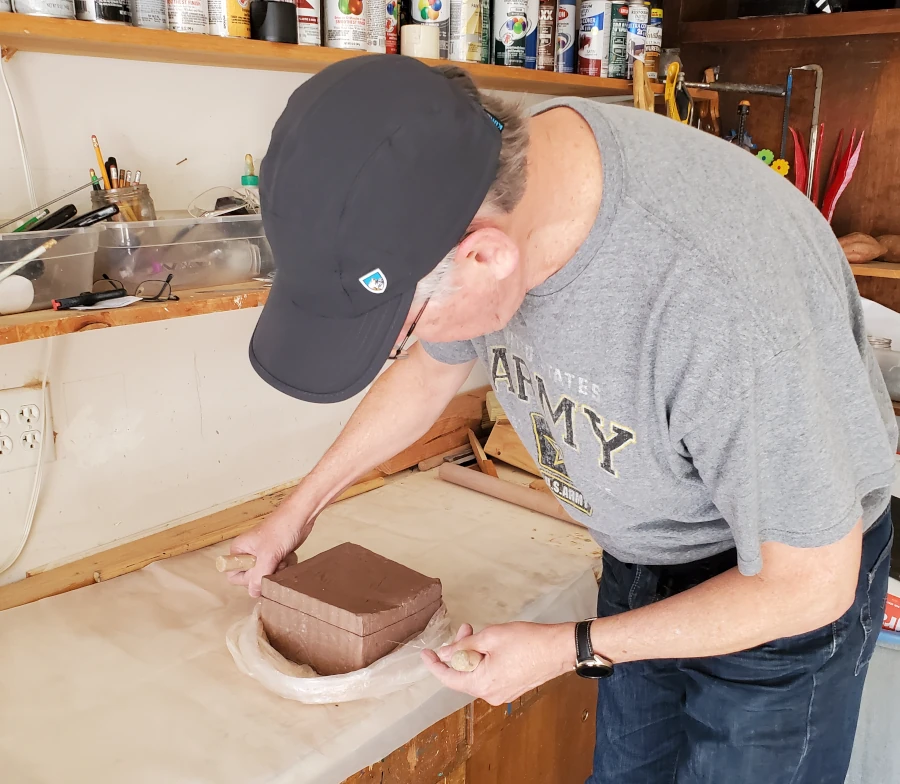 How I Make Nature Art: Artwork is made from clay and fired in a kiln. Temperatures in the kiln reaches almost 2000 degrees. Greenware or unfired clay turns into ceramic. Ceramic can last forever and colors will not fade.
Sunshine & Flowers is one of my newest and latest nature home wall decorations.
When looking at Sunshine & Flowers artwork your eyes are immediately drawn to the top left focal point of the sculpture. I feel the bright yellow Sun commands your attention. In nature all that is alive is derived from the Sun. Follow the Sun's pink accent rays of light your eyes are now are focused on the greens of nature. Giving a quick view you see the blending natural hues of greens suggest a strong Earthly connection while the accents of pink sparks an intense interest.
Buy Wall Art "My Nature Collection"
Sunshine & Flowers is one piece of a wall hangings ceramic set, "Colorful Flowers" and "Blue Flowers". All three ceramic artworks forms the Nature Collection. Feel free to discover and explore all my other art here.
"Sunshine & Flowers wall art brings nature to life by the blending of colors. The artwork is an expression of life, hope and eternal happiness. All of Nature's beauty is captured forever in ceramic form."

Ed Shears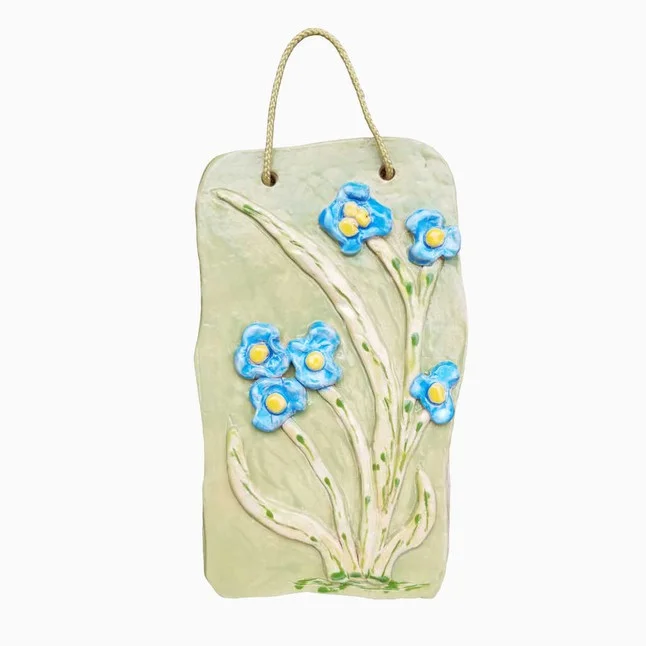 Blue Flowers 8 x 5 Inches Wall Art
$225.00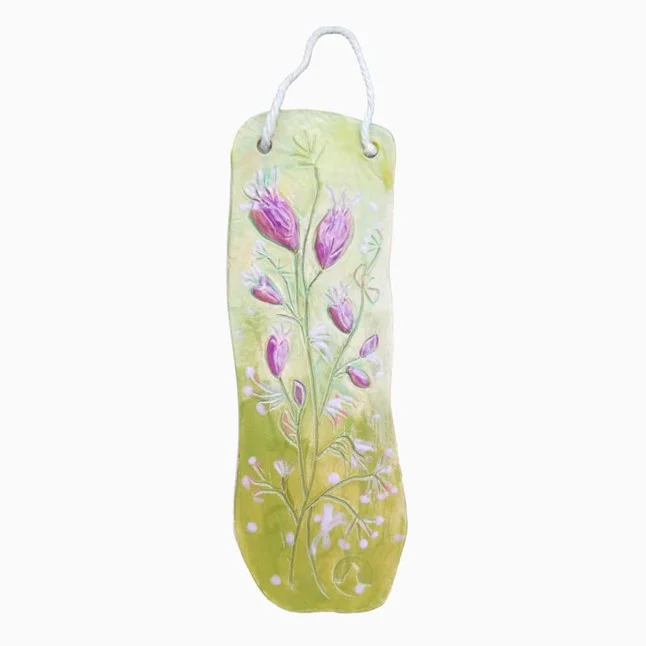 Colorful Flowers 10 x 3.5 Inches Wall Art
$225.00
Original wall art is the finishing touch for your house. Using my ceramic wall décor, it is simple to transform an empty stretch of wall into a canvas of your own design. Mixing and combining items of varying sizes and hues is a great way to demonstrate your sense of personal style.
Contact Information
Artabys
Murfreesboro, TN 37129
Phone: (6 1 5) 5 7 6 – 0 4 7 0
Contact Form
Artabys Return Policy

If your Artabys.com purchase does not meet your satisfaction, you may return it within one month (30 days) of purchase. To return an item (excluding sample products), the item must be in new condition, unused and in its original packaging. To return an item by mail, follow steps below:
Call (6 1 5) 5 7 6 – 0 4 7 0
Our agent will provide you with a return address.
You are responsible for shipping and insurance.
Drop-off the package at your nearest UPS location.
For more information please see our Return Policy located here
Sunshine and Flowers is NOT: Pressed Flower Art, Floral Prints, Flower Poster, Art Print, Canvas Wall Art, Canvas Art, Canvas Print, Canvas, Bloom II, Cherry Blossoms, Bloom, Mixed Media, Forest Wall Art, Framed Prints, Metal Prints, Danhui Nai, Duy Huynh, Silvia Vassileva, Water Lilies, Flower Patterns, Roses, Flower Art Prints, Faux Flowers, Pressed Flowers, Dried Flowers, Paper Flower Wall Art, a photo, landscape, forest wall art, canvas print, black & white art, no animals are present or represented – only an occasional tree, nature photography, landscape painting, framed prints, mountain wall art, Landscape Wall Art, Metal Wall Art, not ideal to be placed on shelves, ceramic artwork is not in a frame, abstract art, life, beauty, plants, mirrors, window display, images, or a mass produced copy or product selling online for $15, $19.99, $25, $39.99, $49.99, $9.99 or on sale. Sunshine and Flowers is an original artwork and not a copy of or have anything to do with: Vincent van Gogh, Albert Koetsier, or Claude Monet. My artwork is not advertised on Twitter, Facebook or Instagram. Sunshine and Flowers is NOT large artwork. Dimensions are less than 1