Chris Dagradi is an American artist who lives and works in the Netherlands. He works as a painter, sculptor, and ceramist artist. Chris is best known for powerful lines, colors, layering, depth, and diverse decoration techniques such as underglaze, on-glaze, transfers, and photo transfers. Chris Dagradi was born in Brooklyn, New York, U.S.A. August 21, 1954, and lives in Delft Netherlands.
Chris Dagradi, a native New Yorker who has made his home in the Netherlands since 1978, was born on August 21 1954. He is a painter, sculptor, and ceramist.
From 1974 to 1977, Dagradi attended Cooper Union in New York, the Willem de Kooning Academy in Rotterdam, and Ateliers '63 in Haarlem.
David Dagradi studied art and science at The Cooper Union for the Advancement of Science and Art in New York City, where he graduated with a Bachelor of Fine Arts (BFA) in 1976.
Since 1978, he has made Delft his permanent residence. The Art Academy of Rotterdam and later Ateliers 63 in Haarlem were the places where Dagradi continued his education after moving to the Netherlands.
Dagradi began studying with Andy Weber in 1984, a western painter of Tibetan "thangka" in the Menri style who was also a student of Dagradi's.
He also had the opportunity to study with Gega Lama (1931-1996), a Tibetan master painter of the Gadri school who passed away in 1996.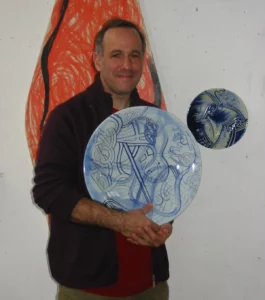 Chris Dagradi's Career
Ever since working as a painter of classic Delft blue and polychrome pottery at 'De Delftse Pauw' and later in the production process at 'De Porceleyne Fles', a Royal Delft factory, he gained a wealth of knowledge and expertise.
In Delft, Dagradi, he discovered new possibilities for using clay in his independent work that he had not previously considered. He began experimenting and improvising after establishing a foundation of traditional working procedures.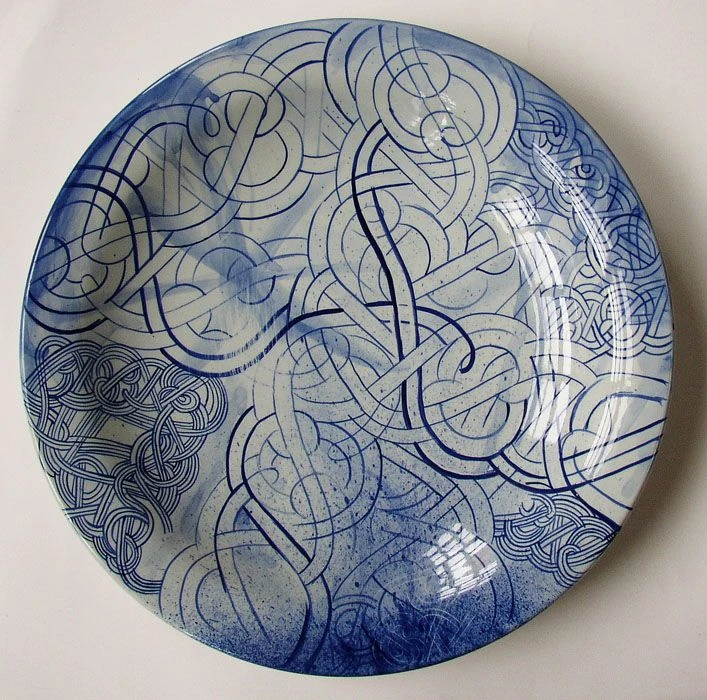 Interesting Facts
Interesting Fact: He used a variety of ornamentation techniques, including underglaze, on-glaze, transfers, and photo transfers, to create his pieces with depth noticeable as one of this features.
Interesting Fact: Dagradi began studying Roman and Byzantine mosaics after traveling to Italy, the country of his grandparents' birth. His interest in mosaics was sparked by his ancestors' birthplace. He is currently including fragments of glass, stone, and porcelain into his work, which he incorporates into huge sculptures.
Plates, individual tiles, relief tiles manufactured by hand, tile tableaus, and public art sculptures are all examples of his ceramic work, which ranges in size and form.
Interesting Fact: His drawings, he believes, are the soul of his oeuvre, and the calligraphic play of line, he believes, is a metaphor for the never-ending nature of life. His visual language is built on the foundations of observation and chance.
Interesting Fact: To begin with, Dagradi's work was done in an abstract expressionist manner. His paintings have powerful lines and colors, and the layers and depth of his paintings are obvious. When he moved to Delft, Netherlands, in the 1990s, he discovered an antique fragment of pottery.
As a result of his fascination with Delftware and the possibilities afforded by the painting of tiles and ceramics, he now creates plates, tile panels, mosaic, and tiles with relief as well as other ceramics. His work as a painter at the Delft Pauw and as a production assistant at Royal Delft provided him with valuable knowledge in this approach.
Biography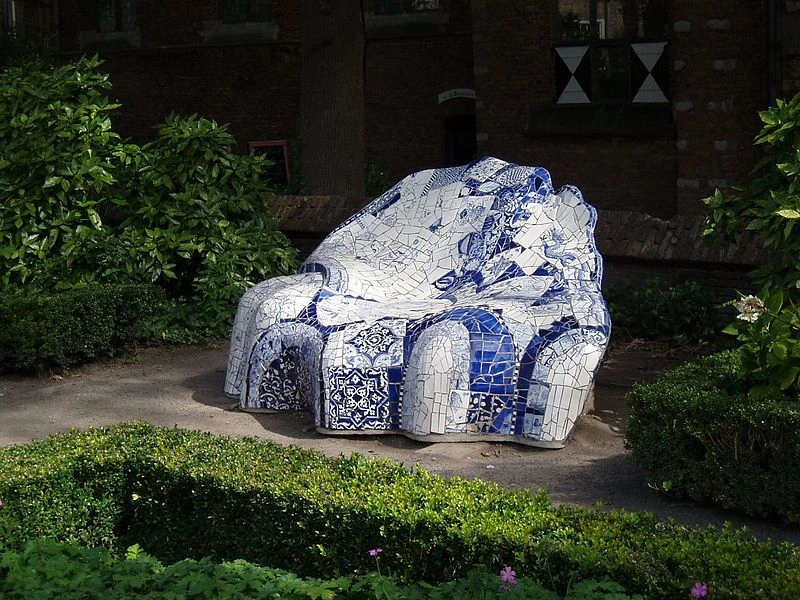 In the years 2020-2021, his net worth increased dramatically. According to Wiki: The net worth income ( Chris Dagradi's net worth, money, salary, income, and assets are unknown) of Chris Dagradi (pottery painter), who's age is 67 years old (Birthday: born August 21 1954 – Thursday, Leo, zodiac sign). His pottery and artworks have been successful and should continue to gain in value. Chris Dagradi's primary source of income comes from his work as an accomplished artist. He is originally from New York United States. Family and children: Daughter Crystal Claire Dagradi, his first kid, was born in 1985 to him and his wife. In 1989, he became the father of his second and third children. Two boys Daniel Arnold and Gabriel Cornelis Dagradi are twin boys who were born in the same year. Helena Vonk was his wife.
Museums, Shows, And Collections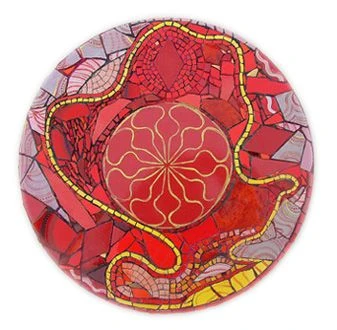 A number of private and public collections, notably the Stedelijk Museum Het Prinsenhof in Delft and the Dutch Tile Museum in Otterlo, have acquired works by Dagradis, including his paintings and ceramics available right now. Public artworks can be found in Delft, The Hague, and Amsterdam, among other cities in the Netherlands.
Dagradi's Group Shows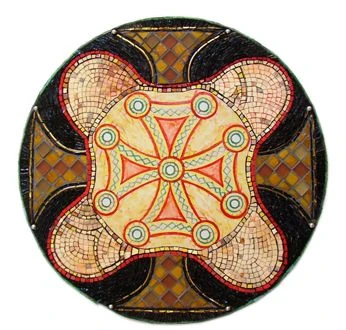 2014 Galerie Wijnstraat, Dordrecht
2014 Inzicht,Delftse Meesters van Nu, Prinsenhof Museum, Delft
2013 The Blue Revolution, Djingezhen porcelain Museum, Jingdezhen, China
2012 The Blue revolution Prinsenhof Museum, Delft, The Netherlands,
2012 Kunsten op straat, International Street Theater Festival Sandpaintings in Almelo, Zwolle and Hardenberg, The Netherlands
2012 Sanbao Ceramic Art Museum , Jingdezhen, China
2012 Jingdezhen International Ceramic Art Fair, Jingdezhen, China
2012 Upstairs met Erik van Katwijk en Aart Houtman Kadmium , Delft
2012 Boeddha's in Beeld, Maitreya Instituut, Amsterdam
2011 Gebakken Beelden, Ceramics by seven artists from Delft DOK Delft
2010 15e Delftse Atelieroute
2009 Stedelijk Museum Het Prinsenhof, '4 Delft' 14de Delftse Atelierroute, Delft
2008 Pulchri Studio, Den Haag
2007 Stedelijk Museum Het Prinsenhof, Delft ' Contour.

Continuïteit' Heden en Verleden met 111Hedendaagse Nederlandse kunstenaars in drie Delftse musea

2004 Artotheek, Den Haag 'De Zwarte Doos van Galerie Den Haag'
2003 Galerie D.V.O, Brussel, België
2000 Galerie Phoebus, Rotterdam,
1999 Galerie De Sigarenfabriek 'Keramiek Millenium' Delft
1996 Stedelijk Museum Het Prinsenhof,'In Gesprek met Vermeer', Delft
1995 Galerie Lutz, Delft
1995 Grote Kerk, 'Art and Image' Den Haag
1995 Manifestatie 'Reizen' 26 kunstenaars op 20 locations, Delft
1995 Galerie Art Fundum, Enschede
1993 Galerie Maurits van der Laar, Den Haag
1993 Galerie Lutz, Delft
1993 Galerie Phoebus, Rotterdam
1991 Artotheek, Vlaardingen
1989 Galerie Den Haag
1989 Rijksmuseum Twente, 'Rijksaankopen' Enschede
1988 Stedelijk Museum Het Prinsenhof, ''Kleine Schilderijen' Delft,
1988 Nieuwe Muziek Centrum, Middelburg
1987 Stedelijk Museum Het Prinsenhof, 'Delftse Signalement', Delft
1985 H.C.A.K. Haags Centrum voor Actuele Kunst
1984 Galerie Den Haag
1978 City Without Walls, Newark, New Jersey, U.S.A.
Dagradi's Solo Shows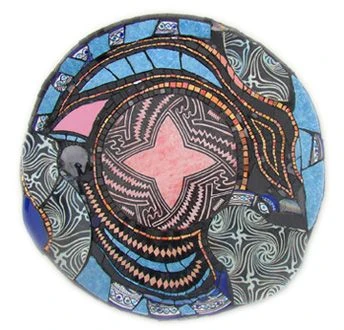 2019 Galerie Wijnstraat, Dordrecht
2016 Galerie Wijnstraat, Dordrecht: 'Questo Paradiso'
2016 Het Nederlands Tegelmuseum Otterloo
2013 Delftse meesters van nu, Museum Het Prinsenhof, Delft
2009 Galerie 59, Amsterdam
2006 DOK Kunstcentrum, Delft
2005 Galerie Meij en Meij, Delft
2002 Nederlandse Tegelmuseum
1997 Galerie Dijkzicht, Rotterdam
1997 Galerie Lutz, Delft
1992 Galerie Kaai, IJmuiden
1992 Stedelijk Museum Het Prinsenhof, Delft
1990 Galerie Basket, Middelburg
1987 Galerie De Fiets, Delft
1987 Galerie Den Haag
1982 De Volle Maan, Delft
Theravada Buddhism
A "thangka" is a traditional roll painting created under rigorous guidelines and designed to convey the essence of Buddhist doctrine to the viewer. Scholars generally agree that there are two major surviving schools of Buddhism: Theravada (Pali: "The School of the Elders") and Mahyyna (Pali: "The School of the Younger Generation") (Sanskrit: "The Great Vehicle").
Theravada Buddhism is widely practiced in Sri Lanka as well as other parts of Southeast Asia, including Cambodia, Laos, Myanmar, and Thailand. It is practiced in large numbers in countries such as Nepal, Malaysia, Bhutan, China, Japan, South Korea, Vietnam, and Taiwan, where it is known as Mahayana Buddhism. Mahayana Buddhism includes the traditions of Zen and Pure Land Buddhism as well as Nichiren Buddhism, Tiantai Buddhism (Tendai), and Shingon. This set of teachings attributed to Indian adepts can be thought of either as an independent branch of Buddhism or as one of the many aspects of Mahayana Buddhism.
Buddhists often categorize themselves as belonging to either the Theravada or the Mahyyna schools of thought. This classification system is also employed by some academics, and it is the one that is most commonly encountered in the English (UK) language.
---
Images pinterest = Chris Dagradi
Youtube interview: https://youtu.be/UGfdsi7tKFM – In Dutch