Where To Go
1. High School
Most people get started with ceramics in high school. In art class, students learn ceramics to create functioning art or just beautiful works. Typically, multiple art fields are taught to provide an introduction to the learner. Later, more advanced lessons are conducted for more interested people.
2. Colleges
A fair number of people also get started in ceramics by taking college classes. Local colleges provide a wealth of information on the right and wrong ways to go while attending ceramic workshops. These are top colleges offering Master of Fine Arts programs:
1 Alfred University New York State College of Ceramics Alfred, NY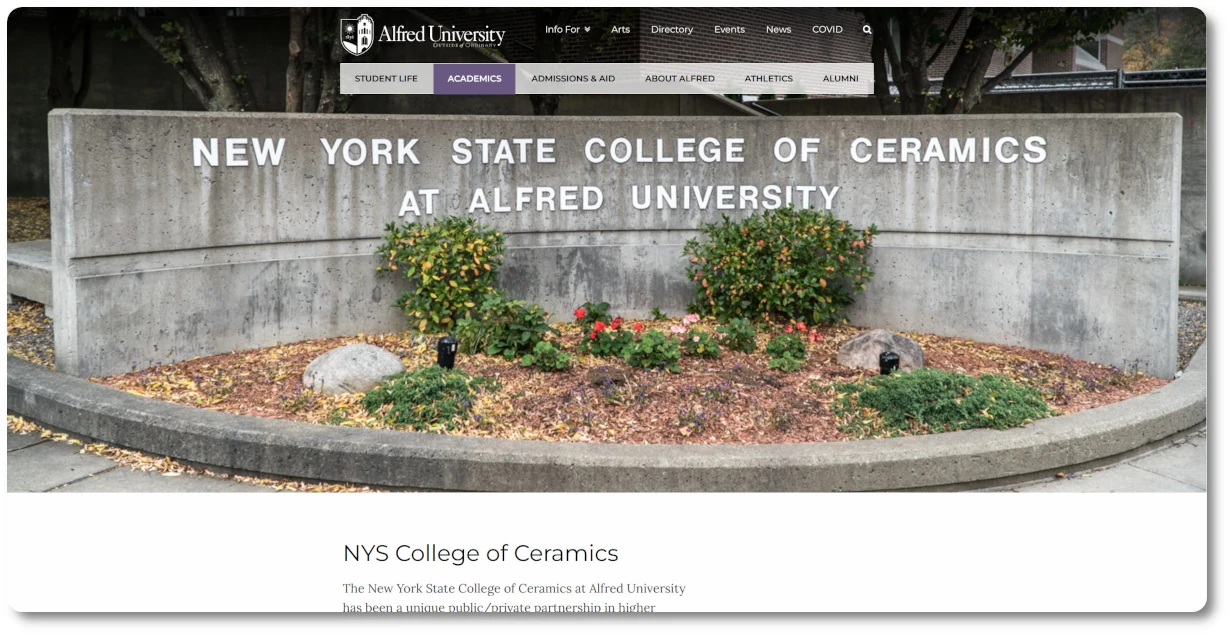 2 Cranbrook Academy of Art Bloomfield Hills, MI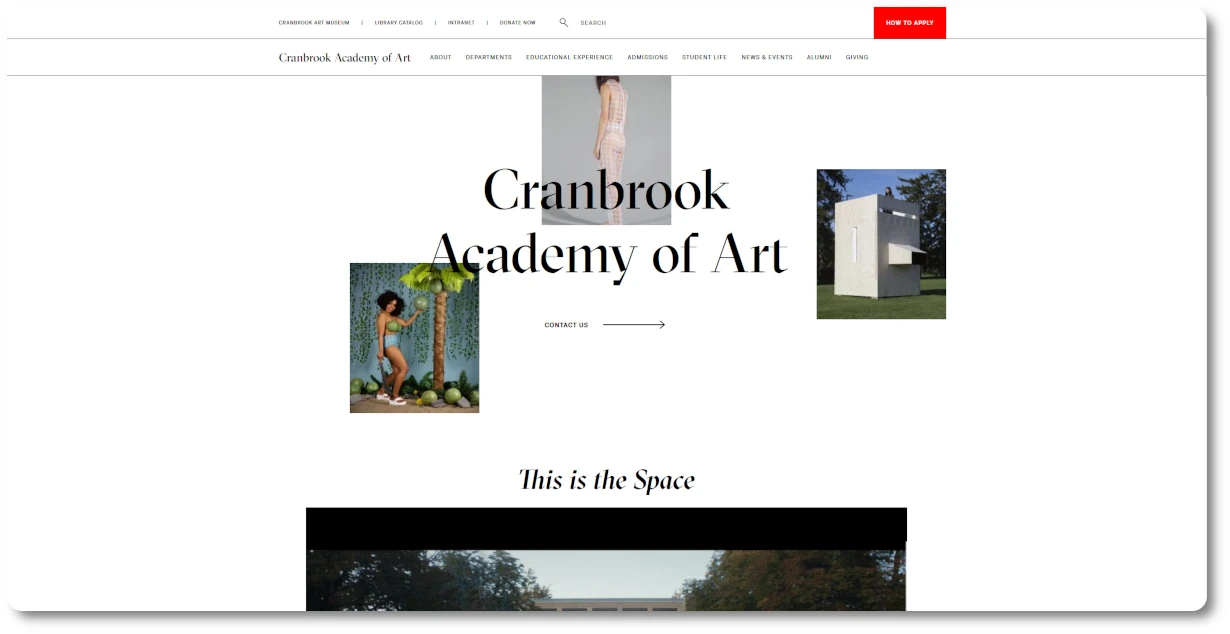 3 Ohio University Athens, OH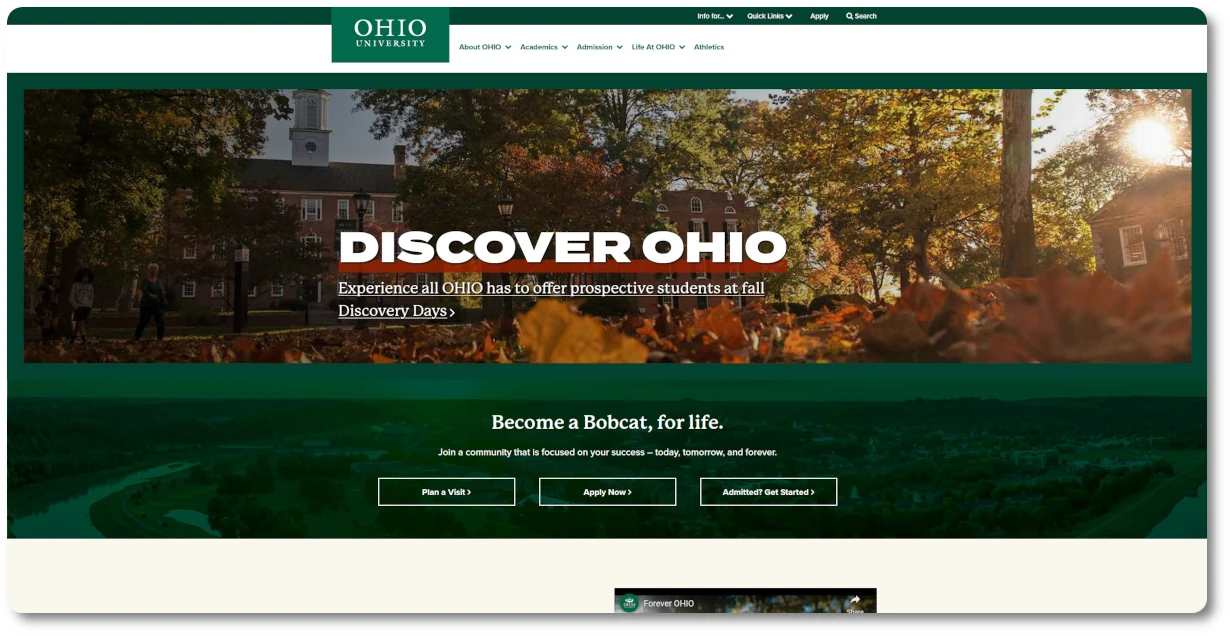 4 Arizona State University Tempe, AZ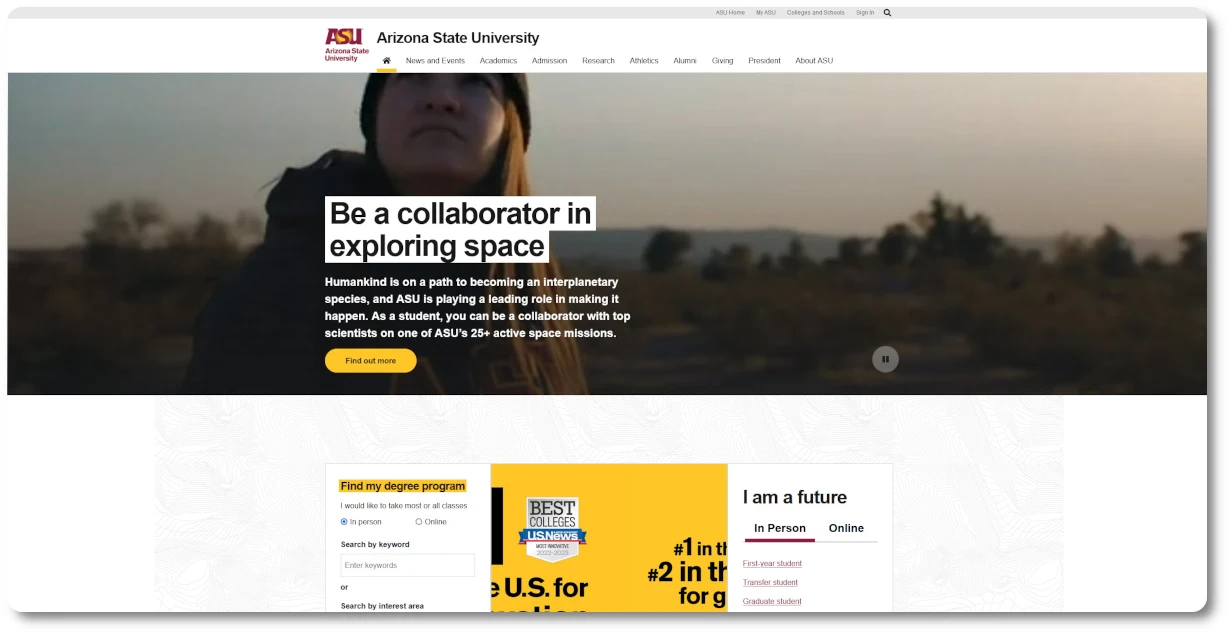 5 Rhode Island School of Design Providence, RI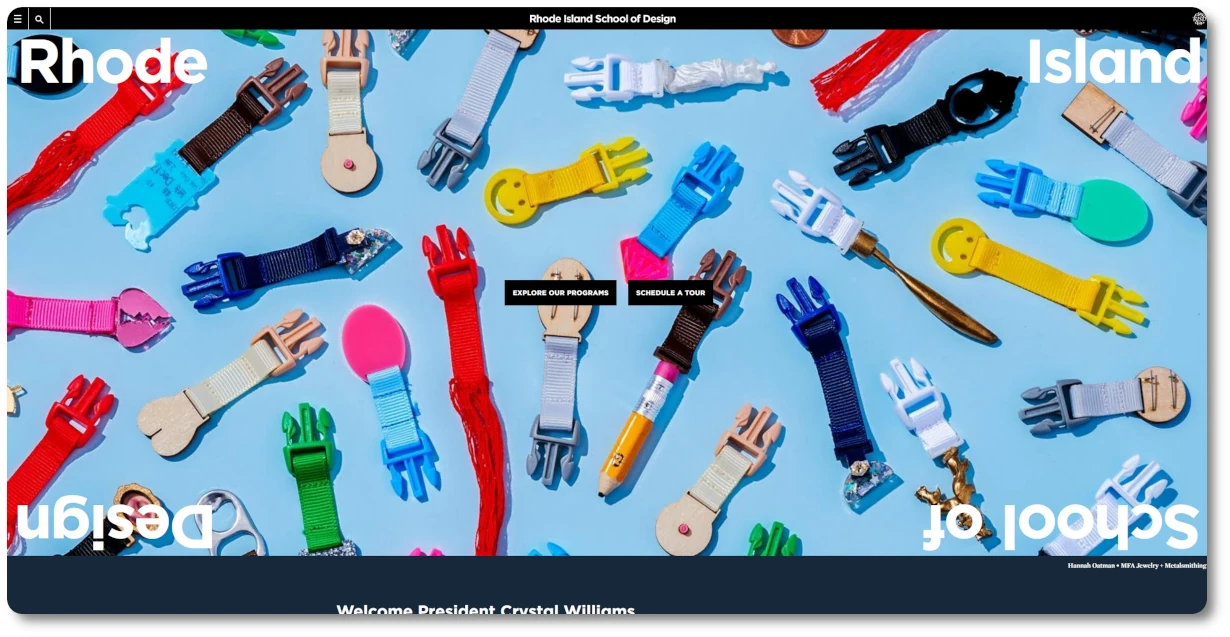 6 California College of the Arts San Francisco, CA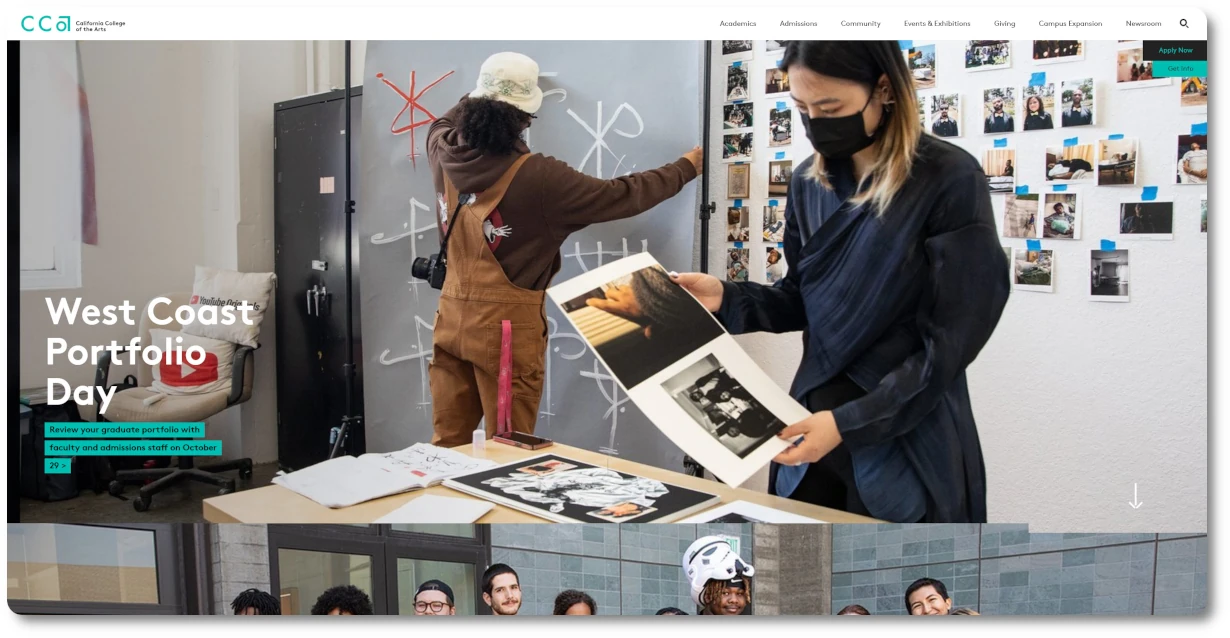 7 Pennsylvania State University University Park University Park, PA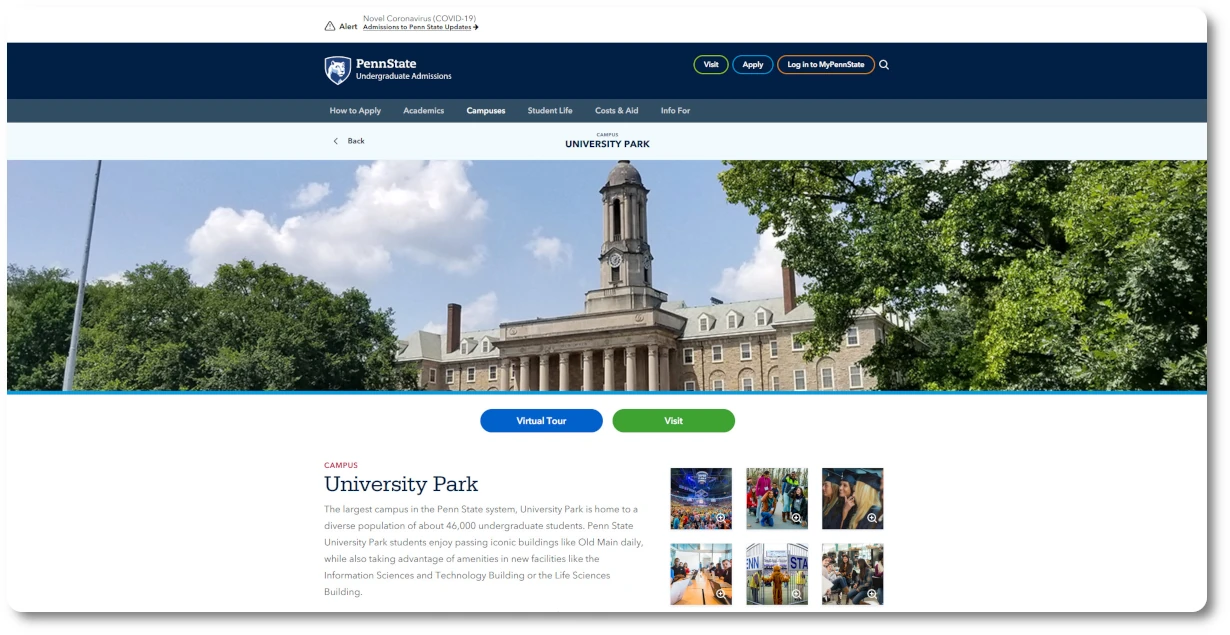 3. Books And Video
There are tons of how-to books and videos in stores. For example, this website contains many in-depth articles on ceramics and art. There is almost no limit to the amount of online information on ceramics.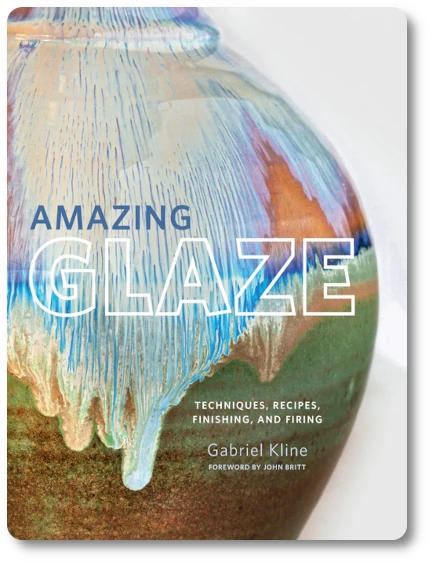 1 Amazing Glaze: Techniques, Recipes, Finishing, and Firing (Mastering Ceramics)
Gabriel Kline is a professional potter and has been teaching classes in ceramics for almost 20 years. He started Odyssey ClayWorks and is in charge of it. It is a school that is connected to Highwater Clays, which is one of the biggest clay and ceramics companies in the United States. Gabriel is in charge of the resident artist program and helps make connections between university programs and new artists from all over the world. He is also in charge of Odyssey's volunteer and non-profit work in the community. This includes partnerships with different substance abuse and recovery programs as well as Creative Forces, a partnership between the Departments of Defense and Veterans Affairs, the National Endowment for the Arts, and state arts agencies. His work has been in a lot of books, like The Complete Guide to Mid-Range Glazes and the 500 series.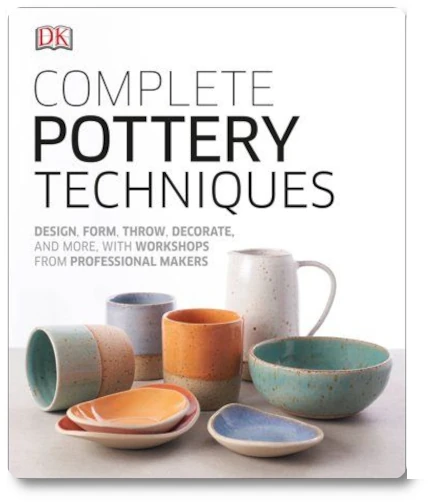 2 Complete Pottery Techniques: Design, Form, Throw, Decorate and More, with Workshops from Professional Makers
Has everything from the basics to advanced. Beautiful pictures and clear steps. This will be one of my favorite books about ceramics.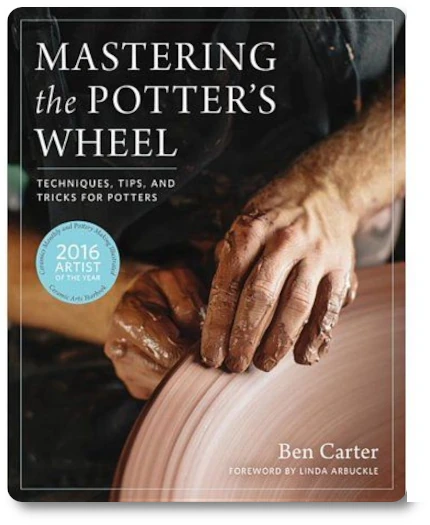 3 Mastering the Potter's Wheel: Techniques, Tips, and Tricks for Potters (Mastering Ceramics)
Ben Carter lives in Santa Cruz, California, and works as a studio potter and workshop teacher. He got his BFA and MFA in ceramics from Appalachian State University and Appalachian State University, respectively. He has been an artist-in-residence at the Odyssey Center for Ceramic Arts in Asheville, North Carolina, the Anderson Ranch Arts Center in Snowmass, Colorado, and the Archie Bray Foundation in Helena, Montana. He was in charge of teaching at the Pottery Workshop in Shanghai, China, from 2010 to 2012. He has given talks and workshops at universities and craft centers in the United States, China, Australia, Canada, and New Zealand. He has also shown his work in many invitational and juried shows around the world, such as the Australian Ceramic Triannale Exhibition, the Shanghai University International Residency Exhibition, and Mastery in Clay at The Clay Studio. The Australian Journal of Ceramics and Pottery Making Illustrated has shown some of Ben's work. He was chosen as the Ceramic Arts 2016 Yearbook Artist of the Year by both Ceramics Monthly and Pottery Making Illustrated.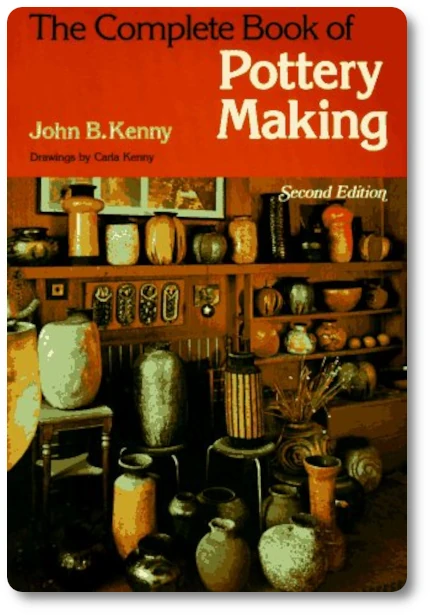 4 The Complete Book of Pottery Making
This book is interesting and shows all the different ways clay can be used.
4. Online Websites
And lastly, there are many online websites (like Artabys.com) with in-depth articles and comprehensive guide on ceramics and art for free. Also, there are many online classes and online tutorials.
1 Udemy
It is the best website for anyone who wants to learn something new online because it has courses on a wide range of topics.
The website is always surprising, and you can find a course on just about any topic you can think of. On the website, you can find full courses that can take you quickly from beginner to advanced level.
These complete courses will give you all the help you need to learn how to make pottery and fix any mistakes you might make.
On the website, you can find a number of pottery courses, such as "Wheel-thrown pottery for beginners," "Customizing your work with paint and colors," "The basics of wheel pottery," "How to make different shapes out of pottery," and many more.
Below, you can see how long each course lasts so you can plan your study time wisely. Each course also has a rating, which will help you make a good choice.
On this website, you can find both self-paced and guided courses. If you only pay for the course you want to learn from, you can use it for life.
2 SkillShare
This is another very popular online learning platform that has a unique user interface and interactive ways to teach.
The website has good free content that anyone can access, as well as premium content that is listed in the premium category.
To get access to all the courses at once, you just have to sign up for the premium membership and pay for the month's subscription.
Unlike other websites, they give you a chance to try out their free membership for two months. This means you can learn a lot about the courses, how they teach, and if they work for you.
On the website, there are a number of great pottery classes that you can sign up for. These classes aren't just about one thing. Instead, they teach a wide range of skills, arts, and other important techniques that will help you learn pottery quickly.
On this site, you can find basic, beginning, intermediate, and advanced levels of pottery.
3 Courses Ceramic School
The website is a one-stop shop because it will teach you not only how to make pottery but also how to sell it or set up your own art studio. This is the perfect website for you if you want to learn more about pottery.
4 Ancient Pottery How
On this website, you can easily learn about the techniques and styles of ancient pottery through classes, video lessons, and many other tools.
Ceramic Building Approaches
There are two different approaches to making ceramics and pottery. Both are equally good depending on your style. Both have pros and cons. An artist can choose to do one of the other or both.
1. Wheel Throwing Clay
Most people envision wheel-thrown pottery and believe they must first get a wheel before they can begin. And that assumption is correct. However, you can often find a used wheel at very affordable prices. When you buy a new wheel, you can be confident that it will be quiet, spin evenly, and make your throwing more pleasant. They appear to last indefinitely once purchased.
Types of Pottery Wheels
1.1 Electric Pottery Wheels
A Pottery Wheel can cost anywhere from $200 to $2500, depending on the size and quality of the wheel. Tiny electric wheels like a tabletop wheel are about $200 to $300. Larger wheels you sit behind, like Speedball, Brent and NidecShimpo that can handle 25 pounds of clay cost much more. Brent wheels are a good compromise between cost and performance, but you have to be careful not to overload them with clay because they can't handle it.
There are many factors in determining the cost of a pottery wheel.
The size of the wheel head – A wider diameter wheel head can handle more clay and allow you to manufacture larger pieces of pottery. The diameter of wheel heads ranges from 8 to 14 inches.
The horse power of the motor – A more powerful motor allows a wheel to carry a bigger weight on the wheel.
Rotation – A wheel that revolves in both directions will suit both left and right-handed people.
Wheel weight – Wheels with a higher mass provide more stability, whereas those with a lower mass are easier to maneuver.
Wheel size – A wider diameter wheel head can handle more clay and allow you to create larger pieces of pottery. The diameter of wheel heads ranges from 8 to 14 inches.
Revolutions per minute – When a wheel has a larger maximum RPM, you have more flexibility over how you design objects because varied speeds affect how clay is molded.
1.2 A Kick Wheel
Kick Wheels are equipped with a hefty flywheel that must be kicked in order to rotate like in ancient times. It's really difficult in today's world, but it's a lot of fun if you get the hang of it. Most individuals choose to use electric pottery wheels. They have many speed settings and are easy to operate when creating thrown ware.
2. Hand Building Clay
Hand building is incredibly creative and fulfilling and it can be done using simple, low-cost equipment. In actuality, the primary instrument is a standard rolling pin. You need to capture the clay at precisely the proper dryness for hand building intricate shapes like tea pots or a pinch pot. If you try to build a pinch pot too wet, it will be very soft and sticky when dry; if you try to build it too dry, the clay will crack during drying and not look right.
Kiln Options
1. Buy Your Own Kiln
The biggest problem most potters and ceramic makers face is finding a kiln to fire clay bodies. A kiln is necessary for firing coil pots, but not for hand building. Kilns generally are expensive, ranging in price from about $700 for a tiny 6 inch by 6 inch kiln to thousands of dollars for larger kilns.
The small are very small and only good for making jewelry, figurines, and other small items. And they have no electronic controller, so you have to manually control the firing process. For a few hundred dollars more, you can automate the firing cycle.. When you press one button, the whole firing cycle is taken care of by you. Often, people will enroll in community ceramic courses just to be able to have access to a kiln.
One of the most significant pieces of pottery-making equipment is the kiln. It is used to bake clay. Kilns transform greenware to bisque, and once bisque-fired, the item is glazed and fired again in the Kiln.
The size of a kiln is the most significant factor to consider. There are several kilns on the market that are meant for little things, so you won't be able to fire as many plates, dishes, vases, and so on within them.
Kilns are the most costly piece of pottery equipment. As a novice pottery enthusiast, you do not need to purchase an expensive kiln with several capabilities. A simple kiln with Cone 5 to 8 settings would suffice.
Depending on the size and quality of the kiln, you might spend anywhere from $300 to $6500. New kilns can range in price from $500 to $6500. Look for durability and a strong guarantee as well. A Paragon TNF24-3 10-Sided Ceramic and Pottery Kiln, for example, costs around $5,000 before delivery and tax.
Finally, keep in mind how much electricity a kiln uses. This would be very dependent on the magnitude and temperature of the fire. Cone 5 to 10 temperatures are greater, and certain kilns might utilize more electricity than others. A single fire in a smaller kiln, such as the Paragon TNF24-3 10-Sided Ceramic & Pottery Kiln, costs around $30.
2. Timeshare Kilns
In some situations, there are kiln owners who will do time-sharing. Owners will rent you space or time on their kiln. In my opinion, purchasing your own kiln is really the best option. You might have more options than you think when it comes to buying your own kiln. Electric kilns of 7 cubic feet, which is about the smallest size a potter would want, can be bought for just over a thousand dollars.
Glazes and Brushes
1. Brushes
You will need a set of different sized brushes. Depending on the quality, they will vary in price from $10 a set to $10 for one brush. If you are just starting out, then a cheaper set will do, but eventually you will want the more expensive brushes as they offer greater precision in control. If you are going to create tiny ceramic jewelry, then you should buy a few of the expensive brushes.
2. Glazes
Depending on the size of your ceramics, you will need different amounts. For tiny jewelry, you can get away with an assortment of glazes. They usually come in packs of 12 assorted colors in 4 ounce containers for around $60.
However, if you are going to create larger pieces, then you will certainly need much more glaze. A tiny 4 ounce bottle is going to be way too small. You need a minimum of 16 ounce bottles as you will be painting your clay body at least 2 times. I use a small bucket with a lid to mix my paints in and then transfer them into the bottles using a syringe. I have a needle tool that I use to remove the air from the bottle after each use, and also to help me get paint out of the syringe when mixing paints. Usually, an assortment costs about $100. You get 6 bottles in a 16 ounce size, in an assortment of colors.
A great idea is to have a separate room (empty room or small studio) for painting and applying glazes to your clay bodies with a separate table or a mobile cart already setup. One of my top tips: I use an extra room with all my main tools already laid out. This is an efficient method for me because it saves me the time of having to set up all my tools every time I want to work on clay.
3. Sponges
You might want one or more sponges to smooth out your clay bodies.
What Do You Need To Start Making Ceramics?
If you want to make your own pottery, you'll need clay, a kiln, hand tools, and a good place to work. If you want to make better pottery, you can buy a potter's wheel or a slab roller. You might also want to look into different glazes and how to use them.
Is Ceramics A Cheap Hobby?
Prices differ. When you add up all the costs, it could cost you around $1500 to start pottery as a hobby. If you buy a Kiln and Pottery Wheel, it's safe to say that starting to make pottery can be an expensive hobby. Once you've spent money on good products, it will be much cheaper to restock, and you'll be spending a lot less.
The price above does not include pottery lessons. The cost of pottery lessons varies according upon where you live. Each lesson will cost you anything between $150 and $200 on average. If you enroll in a course, you will have to pay a lot more.
Definitions
Air Dry Clay – Air dry clay is a versatile material that may be used in a variety of creative projects. Broadly speaking clay is also a great material for learning about materials and experimenting with different techniques because it is so forgiving. So, if you don't have the right tools or techniques for a particular job, it's very easy to make adjustments and go on to the next stage. But if you don't have the essential tools, it's very difficult to do any kind of accurate work at all. Clay. Air dry clay does not require heating, as opposed to traditional clays, which must be burned at a high temperature in a kiln, or polymer clays, which must be baked in an oven to cure.
Fired Clay – Normally, clay is fired twice. The clay is referred to as 'ceramic' after the first fire. The initial firing is known as the bisque fire, and the clay is transformed into bisqueware. The glaze fire is the second fire, and this clay is known as glazeware.
Raku Pottery – Raku is a low-fire technique with a maximum temperature of roughly 1830F (1000C). Raku pottery is taken out of the kiln when it is red hot. It is swiftly cooled, frequently in flammable material such as sawdust or paper. Raku firing is often carried out in a fuel-burning kiln rather than an electric kiln.
Bisque Pottery – Bisque is the name for ceramics that have only been through the first firing stage. Before the bisque fire, the water in the clay is taken out by letting it dry out in the air. There are different styles of bisqueware. People say that it first turned into ceramic after being fried in bisque.
Stoneware Clay – Stoneware is a term for pottery and other ceramics that are fired at a high temperature. In modern terms, a vitreous or semi-vitreous ceramic is one that is mostly made from stoneware clay or fire clay that doesn't get very hot. It is not porous whether it is vitrified or not, and it may or may not be glazed.
Earthenware Clay – Earthenware is glazed or unglazed pottery that is not made of glass and has been fired at a temperature below 1,200 °C. Terracotta, which is a common name for basic earthenware, soaks up liquids like water. But earthenware can be made watertight by coating it with a ceramic glaze, which is what most modern home earthenware is made of.
Brix – The dryness of the clay is measured in degrees brix, which is a measure of moisture content that is relative to water rather than powder, so it's not really an equivalent for most purposes.
---
References
Image by Gyae Min from Pixabay: pixabay.com/photos/crafts-ceramics-pottery-porcelain-5276736/
Image by Pexels from Pixabay: pixabay.com/photos/art-pottery-clay-craft-hands-man-1837073/
Longacre, W. A. (1991). Ceramic ethnoarchaeology: An introduction. Ceramic ethnoarchaeology, 1-10. jstor.org/stable/j.ctv2ndwx8x.4#metadata_info_tab_contents