Cliff Lee (born 1951 in Vienna, Austria) is a ceramic artist from the United States. He is well-known for his intricately carved and glazed porcelain pots made from kaolin clay from England's White Cliffs of Dover and inspired by Chinese Song dynasty porcelain.
Cliff Lee works on a potter's wheel with translucent porcelain to create forms that mirror nature, such as flowers, gourds, and leaves.
Cliff Lee's Education In Ceramics
During his college years, Cliff Lee attended Eastern Mennonite College, where he graduated with a bachelor's degree in biology in 1971. In the 1970s, he attended medical school at the Hershey Medical Center, Pennsylvania State College, where he specialized in neurosurgery and later became a professor.
A few months after starting work as a physician and seeking to relieve stress after long workdays, Lee enrolled in a pottery class at James Madison University in Harrisonburg, Virginia, where she is now a professor.
At the pottery school, he discovered his two lifelong hobbies, which were studio pottery and his future wife Holly, who worked as a jewelry designer. Lee enrolled in the school's ceramics master's program in 1976 and graduated with honors in the same year.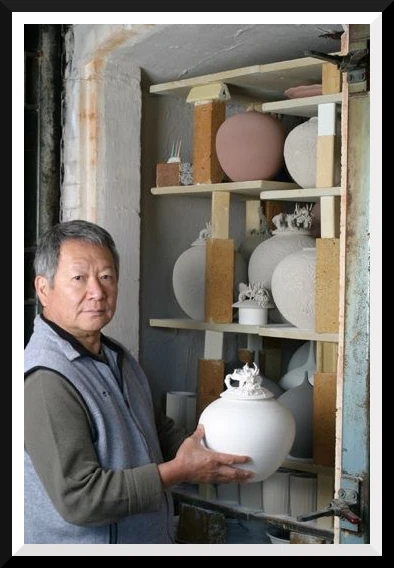 James Madison University in Harrisonburg, Virginia, is where he earned his master's degree and met his wife Holly, who works in the jewelry industry. His art has been shown in galleries and museums all around the world, from Taiwan to Newport, Rhode Island. Picture above is Cliff Lee's Blue Ceramic Vase.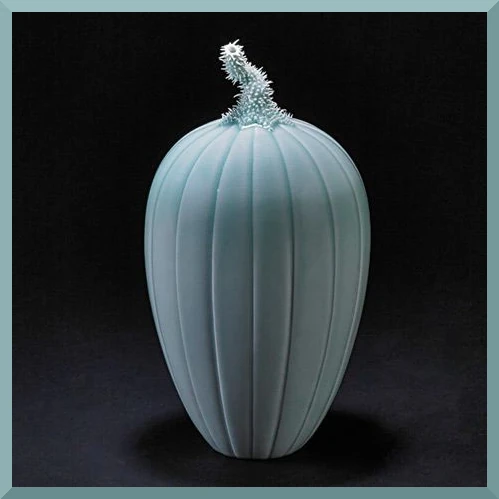 Cliff Lee's Ceramic Career And Background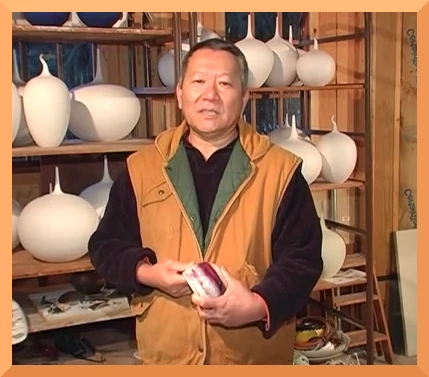 Cliff Lee's celadon, oxblood, imperial yellow, and oil spot glazes (ceramic glazes), as well as his carvings in the shapes of cabbages, peaches, and lotus flowers, have made him a well-known artist.
He was born in Vienna because his father was stationed there as an ambassador at the time of his birth. He was raised in Taiwan after his parents returned home. In 1968, he traveled to the United States to further his education.
Lee studied medicine at Hershey Medical School when he was younger and went on to become a successful neurosurgeon before deciding to abandon medicine and pursue his passion for studio pottery when he was 27 years old.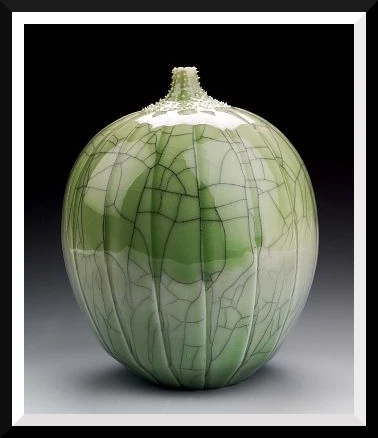 After enrolling in ceramics courses at James Madison University in Harrisonburg, Virginia, he chose to pursue his newfound interest in ceramics. It was at James Madison that he met the woman who would become his wife, Holly, a jewelry artisan who is now widely recognized in the craft scene.
Lee rose to popularity as a result of his inclusion in the 1993 White House Collection of American Crafts, which was selected by Michael Monroe, who was then the director of the Renwick Gallery of the Smithsonian Institution at the time of its establishment.
As a result of Lee's efforts, his work has been acquired by various institutions, among them the National Museum of American Art at the Smithsonian Institution, the Yale University Art Gallery, the Peabody Essex Museum, and the National Gallery of Art in Washington. As well as multiple accolades for his porcelain, he has received recognition for his work at the American Craft Exposition, the Smithsonian Craft Show, the Westchester Craft Show, and the Craftsmen's Choice Award at the Smithsonian Institution.
Cliff's work has most recently been on display at the Palm Beach Show, which takes place every year at the Palm Beach County Convention Center. In addition, he continues to exhibit his work in the Philadelphia Museum of Art Craft Show, which is held every year in the city.
He resides in the township of Stevens in the state of Pennsylvania.
Cliff Lee's Style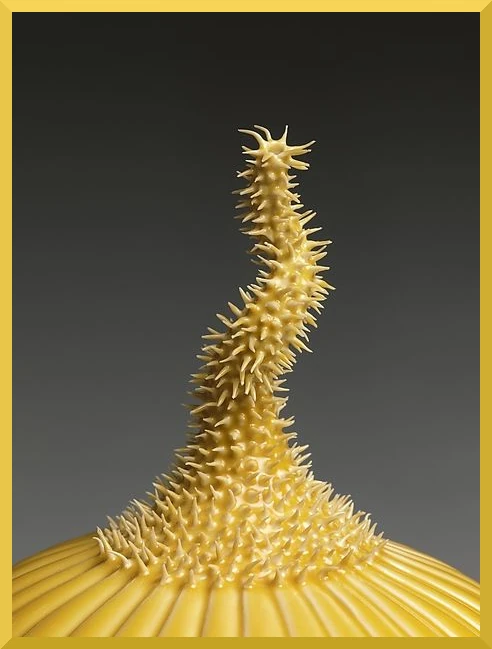 "What I love about Cliff Lee's style is nature intricately carved and heavily influenced vessels. I am immediately drawn to the elegant teardrop designs that narrow to a slender stem. I know both are extremely rare, primarily because of the difficulty involved in throwing, carving, and firing porcelain."

Ed Shears
A piece of Cliff Lee's work was selected for inclusion in the White House Collection of American Crafts in 1993, and the artist gained national attention as a result. After only two years, his work was acquired by the Renwick Gallery of the Smithsonian American Art Museum, which now houses it in its permanent collection.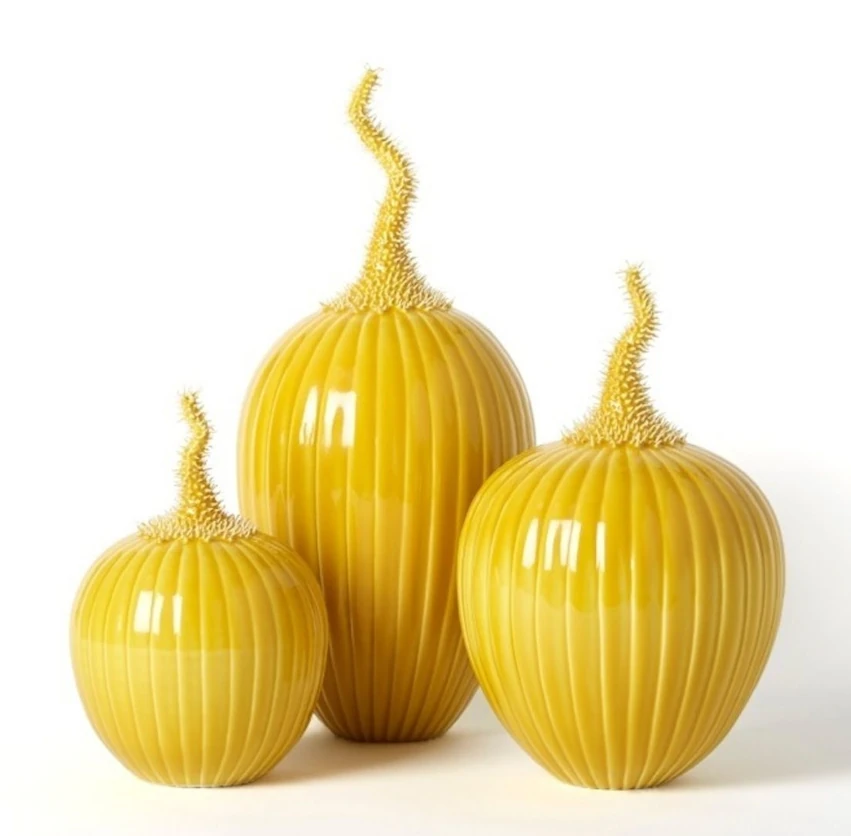 When the Metropolitan Museum of Art saw Lee's "Prickly Melons" with Imperial Yellow glaze, it snapped up two pieces for its permanent collection, making him one of the few living artists to have achieved such a unique distinction.
Cliff Lee's Galleries And Shows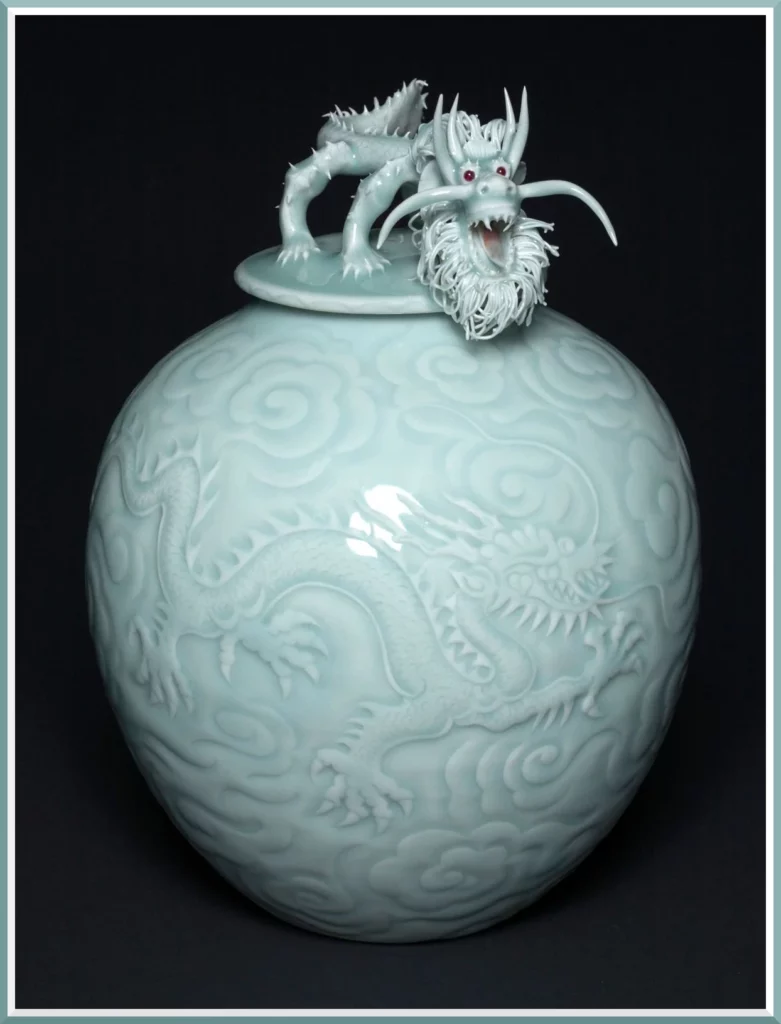 The gallery's first location was in Arlington, Virginia, and it was followed by a location in the Georgetown neighborhood of Washington, DC. Presently residing in the town of Stevens, Pennsylvania, they sell work directly from their studio as well as at major craft fairs such as the American Craft Council Baltimore Show, the Philadelphia Museum of Art Craft Show, and the Smithsonian Craft Exhibition. In 1993, President and Mrs. Clinton requested Lee to contribute to the White House Collection of American Crafts, which toured the country for a few months after its initial showing.
In addition to the Smithsonian American Art Museum's Renwick Gallery, Lee's work is now included in the permanent collections of several other museums, including the Mint Museum of Craft + Design in Charlotte, North Carolina, the Yale University Art Gallery in New Haven, Connecticut, and the Racine Art Museum in Wisconsin.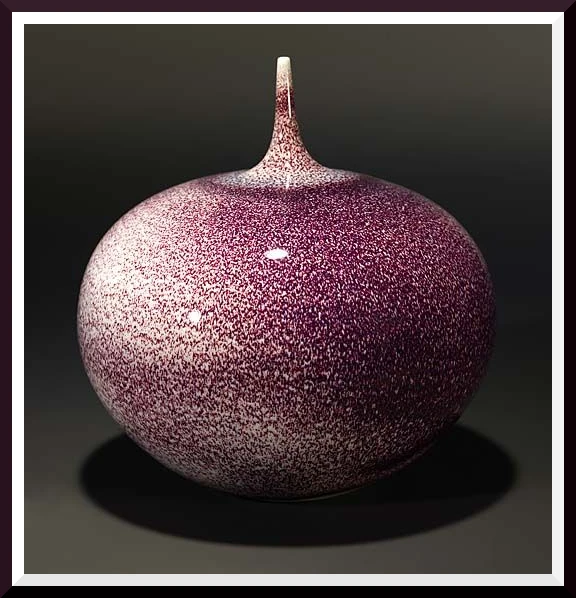 He has won numerous awards at craft fairs throughout his career. Throughout the world, his work has been seen and published, including the book Craft in America: Celebrating Two Centuries of Artists and Objects (2007) and the associated television series.
Nicholas Bell, Ulysses Grant Dietz, and Andrew Wagner are among the actors that have appeared in the film. Renwick Craft Invitational 2011: A Piece of History in the Making (Washington, D.C. and London: Smithsonian American Art Museum in association with Scala, 2011)
Popular Ceramic Artists