Laura Anne Fry was an American artist who specialized in wood carving, ceramics, and china painting. Laura Fry was born just outside of Lafayette, Indiana, in 1857. Laura worked at both the Rookwood Pottery Company and the Lonhuda Pottery Company as a ceramic painter and teacher. She received a patent for a mouth-blown atomizer, which dispersed colored slip over the surface of the pottery.
Laura Anne Fry (born January 22, 1857, in New York City, died January 22, 1943, in Los Angeles) (1857 1943) was an American artist who specialized in wood carving, pottery, and china painting.
She worked as a ceramic painter, author, and teacher at both the Rookwood Pottery Company and the Lonhuda Pottery Company, and she was awarded a patent for one of her technical improvements.
She was the dean of the Purdue University Art Department for more than two decades, during which time the department gained a national reputation for its ceramics program.
Laura Anne Fry's Early Career
In White County, Indiana, not far from Lafayette, United States, Laura Anne Fry was born. Her father, William Henry Fry, and grandpa, Henry Lindley Fry, were also painters, and both of them taught her the technique of wood carving when she was a young child.
It is still possible to see the impact of Fry's efforts to encourage her fellow artists in the Lafayette neighborhood. As a founding member of the Lafayette Art Association, she helped to establish a space for the exhibition and collection of artwork by local and regional artists.
During her tenure as president of the organization, which lasted until 1924, it served as the foundation for the Art Museum of Greater Lafayette.
It was because of her father's teaching post at the McMicken School of Design that her family relocated to Cincinnati, Ohio. She began her own instruction at the school when she was 12 years old, and she continued to attend on a part-time basis until the mid-nineteenth century.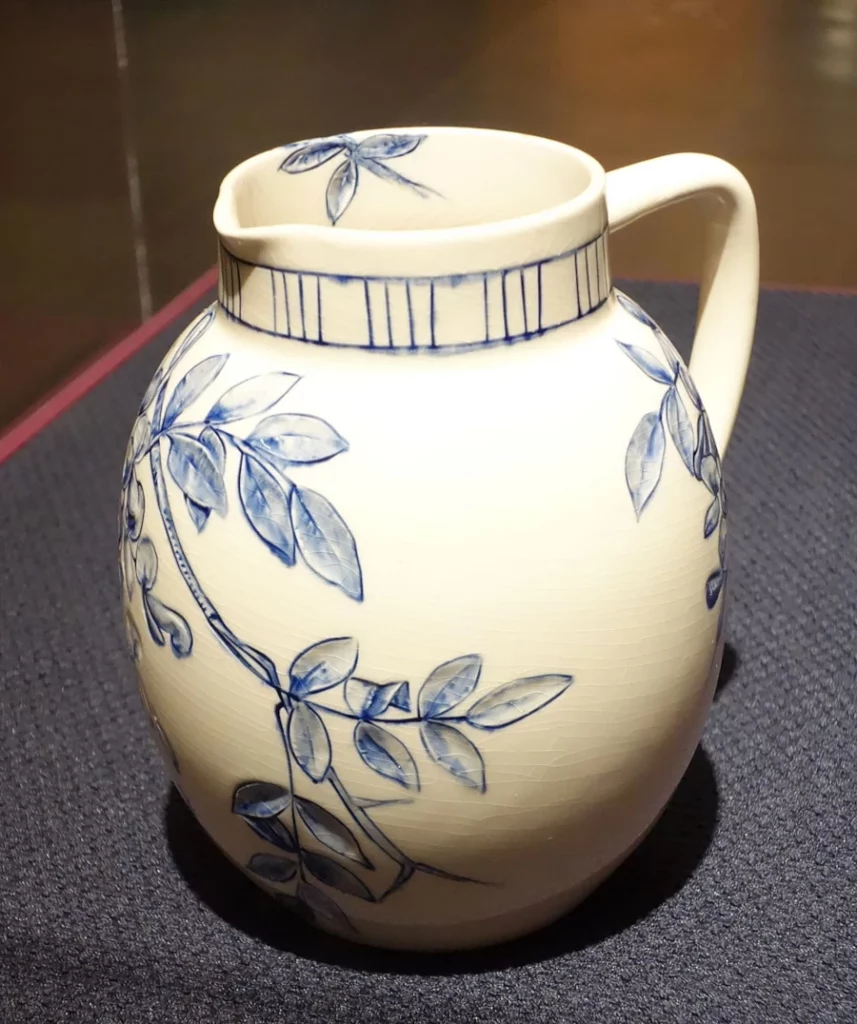 Henry and William were both trained as woodworkers and cabinetmakers in England, and they were both committed to social reform. They were also members of the Swedenborgian Church, which was a popular church among many 19th-century intellectuals at the time. A woodcarving studio and a woodcarving school were founded by them in Cincinnati in 1850 after emigrating from England. In the 1870s, they built a woodcarving school.
She began her artistic training (early education) with Louis Rebisso, then went on to study china painting with Maria Eggers and life drawing (studied drawing) with Thomas Satterwhite Noble, among other instructors.
Fry is believed to have had the most of her ceramics training experience in New Jersey and Europe, while the specifics or details and information of her training have been lost to history. When she was in New York in 1886, she also attended classes at the Art Students League.
Laura Anne Fry's Art Career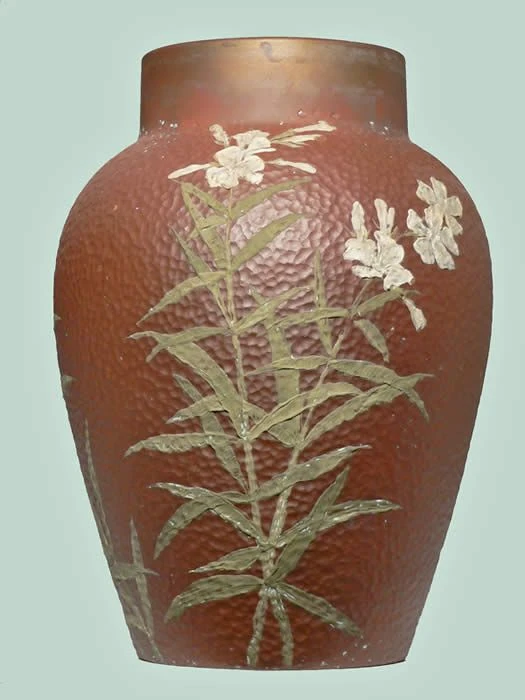 Fry was an exceptionally talented woodcarver, and one of her earliest public works was a carved panel of lilies that won first prize, $100 in gold, in a competition for designs to decorate the organ screen in Cincinnati Music Hall, which has been referred to as the "magnum opus of the wood-carving movement" in late nineteenth-century America. Fry's other early public works included a carved panel of lilies that won first prize, $100 in gold, in a competition
She was the director of the woodcarving school at the local Chautauqua Assembly for a number of years. Fry was recognized for her wood carving at the World's Columbian Exposition in Chicago in 1893, and she got an award for it.
She temporarily had her own studio, where she carved, designed furniture, and painted ceramics for a short period of time before closing it down. She closed the business after failing to make a profit, and in 1881 she accepted a position with the Rookwood Pottery Company, which had been formed the year before by Maria Longworth Nichols Storer.
Fry worked with the company for seven years, inventing shapes, decorating clay, and instructing students in modeling and ceramic design techniques. She was one of the founding members of the Cincinnati Pottery Club, which was founded in 1879 and was influential in the development of the American art pottery movement in the late nineteenth century. The Cincinnati Pottery Club was a group of women who came together to pursue experiments in pottery and became known as the Cincinnati Pottery Club.
Professor of industrial art at Purdue University was offered to Fry in 1891, and he accepted the appointment. She moved to Steubenville, Indiana, in 1892 to work for the Lonhuda Pottery Company, which she joined in 1893.
She returned to Purdue in 1893 and served as the department's head until her retirement in 1922. She was the first woman to hold this position. Under Fry's guidance, the department's (department developed) ceramics program gained a national reputation (high reputation) for excellence and technical innovations.
Laura Anne Fry's Legacy
In Europe, where she was studying ceramics, Fry perfected a technique known as "scratch-blue," which was first invented by Hannah Barlow at the Doulton plant in London.
At Rookwood, Fry developed a novel technique for applying underglaze pigments evenly to moist clay surfaces by using a mouth-held atomizer, which she perfected during her tenure.
Backgrounds were created in this manner because they allowed for fine color blending and quickly became the normal practice at Rookwood. When Rookwood continued to use it after she left to work at Lonhuda in 1889, she filed a lawsuit to halt their use. She was successful, and they were forced to pay her damages.
Laura F. Fry is not only the senior curator of art at Tulsa's Gilcrease Museum and the author of a master's thesis on Laura Anne, but she is also the great-great niece of her namesake and the unofficial historian of her family.
On the grounds that her technique was essentially a fresh application of existing technology, Judge William Howard Taft ruled against her in the case. Perhaps as a result of her personal difficulties for credit and professional recognition, Fry has remained a staunch supporter of other female artists throughout her career. The women who were at the forefront of new discoveries and experimentation in American ceramics, elevating amateur "decorative arts" to the status of a professional art form, were championed by her in her publications and public lectures.
Fry passed away in 1943, and her papers are now in the possession of Purdue University.
Popular Ceramic Artists
Images courtesy of pintrest = Laura Ann Fry