Frederick Hurten Rhead (1880–1942) was a ceramicist and a native of England. Rhead worked as a potter in the United States for most of his career. He worked for the Roseville Pottery, established his own Rhead Pottery (1913–1917). In 1935 Rhead designed the highly successful Fiesta ware for Homer Laughlin China Company a design based on a spherical theme in Art Deco style.
| | |
| --- | --- |
| Artist | Frederick Hurten Rhead |
| Born | August 29, 1880, Hanley, Stoke-on-Trent, United Kingdom |
| Died | November 2, 1942, New York, NY |
| Known For | Rhead designed the highly successful Fiesta ware for Homer Laughlin China Company a design based on a spherical theme in Art Deco style. |
| Nationality | American |
| Parents | Frederick Alfred Rhead, Frederick Alfred Rhead was a potter working in North Staffordshire, England. |
| Sibling | Charlotte Rhead, Charlotte Rhead was an English ceramics designer active in the 1920s and the 1930s in the Potteries area of Staffordshire. |
Early Education And Career Of Frederick Hurten Rhead
The early life: Rhead was born in Hanley, Staffordshire, to a family of potters, and grew up in the town. Father Frederick Alfred Rhead began his professional career as an apprentice at Mintons Ltd, where he learned the craft of pâte-sur-pâte artistry. Son Frederick Alfred Rhead.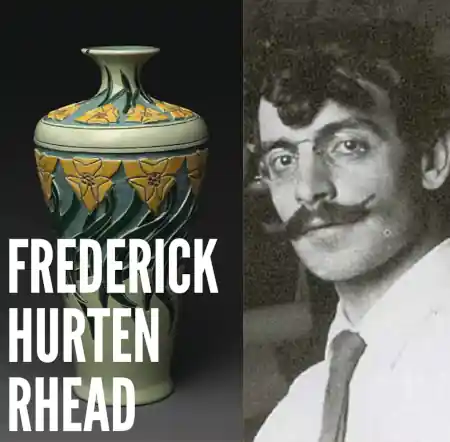 He went on to work at a variety of other potteries, as well as starting his own firm, which ultimately failed. Adolphine (née Hurten), the mother of Frederick the Younger, came from a family of artists as well.
Charlotte Rhead, a gifted designer who remained in England, and Harry Rhead, who followed his brother to work in the United States, were among Frederick Hurten's siblings.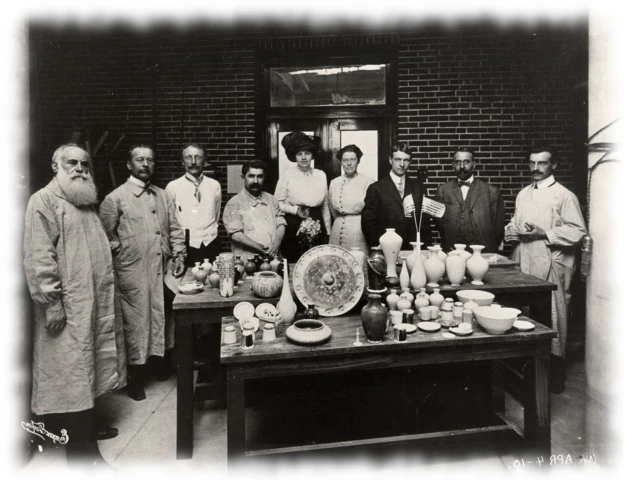 Rhead had his formal education in the Potteries district of Staffordshire, where he remained until emigrating to the United States. It was during that time that the conurbation was made up of a number of different towns, which have since been merged to form the city of Stoke-on-Trent.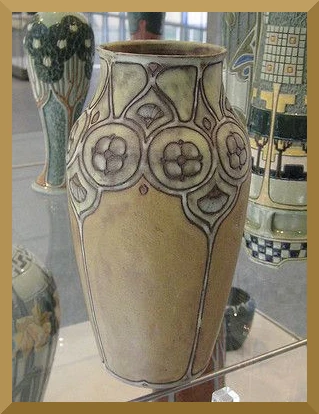 Rhead attended Hanley High School for a while. He completed an apprenticeship at Burslem under the supervision of his father, and he also attended studies at the Wedgwood Institute, also in Burslem. Upon completion of his study, Rhead went on to teach painting in Longton. He went on to work as the art director for pottery in Hanley named Wardle and Co. His sister Charlotte also became a partner in the company.
Frederick Hurten Rhead's Career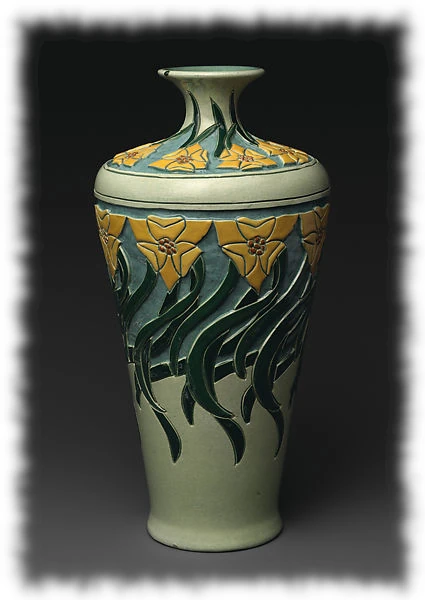 The Rhead family moved to the United States in 1902, where Frederick's uncle, Louis Rhead (1858–1926), was a successful graphic designer in New York City.
Emigrants from Stoke-on-Trent, where ceramics was the primary industry, tended to settle in regions such as Trenton, New Jersey, or, in the case of Frederick Rhead, Ohio, where ceramics was the dominant industry. Both regions have ceramic enterprises that took advantage of the clay deposits. Avon Faience was Rhead's first job in the United States when he worked as the manager of small art pottery in Tiltonville, Ohio, which had changed its name from Vance Faience to Avon Faience in 1902.
Rhead worked in this pottery for a number of years, and his work is rarely available for purchase. With the relocation of Tiltonville's pottery production from Tiltonville to nearby Wheeling, Rhead left the company in 1904 to work as a designer for the Weller Pottery in Zanesville, Ohio, although he did not remain there for long.
Rhead began working as an art director at the Roseville Pottery in Zanesville in 1904. It was big pottery that produced both decorative and more utilitarian ceramics, including some works of art. Rhead's brother Harry remained in Roseville, but the company reduced the amount of handcrafting in its manufacturing in 1908. Rhead moved to University City, Missouri, the following year, and the company ceased operations.
During the early 1900s, Edward Gardner Lewis, the founder of University City, sought potters Adelade Alsop Robineau and Taxile Doat to teach at the People's University in the city. Rhead was one of three potters recruited by Lewis to teach at the People's University. At the time, this institution specialized in what is now known as distant learning but was more commonly referred to as correspondence school.
Despite the fact that some pottery students also resided at the Art Academy, Rhead developed a correspondence course in pottery. After Lewis went bankrupt in 1911, he was unable to continue to maintain the ceramic studio. In spite of the Rheads' decision to go to California, Taxile Doat continued to manufacture pottery in University City for a few more years.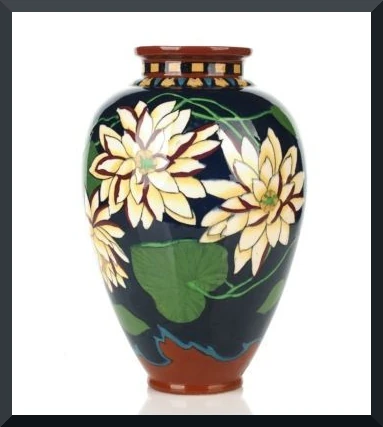 Aside from teaching, Rhead also worked as a craftsman at University City, creating vases and tiles, sometimes in collaboration with his wife Agnes. In October 2012, a four-tile panel by Rhead was sold at auction in the United States for US$637,500. Purchased on behalf of the Museum of the American Arts and Crafts Movement in St. Petersburg, Florida, which is now in the planning stages of building. The panel, which measures 20 3/4 inches square and depicts a peacock, was created in 1910.
Rhead's first job in California (Rhead's first California position) was in Marin County, where he worked at the Arequipa tuberculosis sanatorium after the San Francisco earthquake. The director had made the decision to provide pottery workshops to the residents. Even though the Arequipa Pottery, which opened its doors in 1911, was a subsidiary of the sanatorium, Rhead had grand ambitions for it.
He obtained appropriate clays, experimented with glazes, and taught decorative techniques like tube lining to aspiring potters (a technique also associated with his sister Charlotte). Rhead's tactics were deemed insufficiently businesslike by the organization's upper management. His replacement at the Arequipa Pottery in 1913 was Albert Solon, another potter from Staffordshire, who was credited with cutting manufacturing costs.
Rhead remained in California, where he opened his own pottery studio in Santa Barbara in late 1913 or early 1914, according to historical records. The Rhead Pottery, which was in operation until 1917, created wares that are now highly sought after. In 2007, a Rhead vase from this time set the record for the most expensive piece of American art pottery ever sold at auction, a record that has since been surpassed.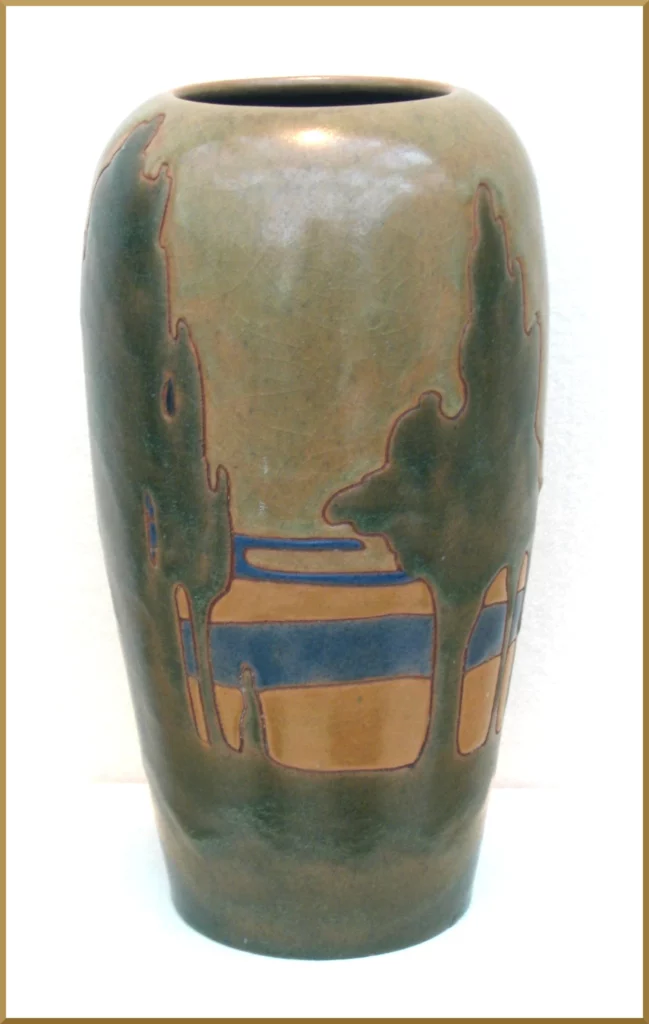 Rhead spent the last portion of his professional life working in larger-scale, more commercial productions, and environments. Rhead relocated to Zanesville, Ohio, where he was employed by the American Encaustic Tiling Company (AET). The term "encaustic tile" refers to a 19th-century revival of medieval technology for the creation of floor tiles, which was popularized in the United States.
At the period of Rhead's tenure at the company, the company mixed the creation of some art tiles (for fireplaces, for example) with the large-scale production of more utilitarian goods. American Encaustic was claimed to have operated the largest tile-work in the world at one point in time. As a result of the Great Depression, it was forced to close its doors in the 1930s.
Frederick Hurten Rhead's Style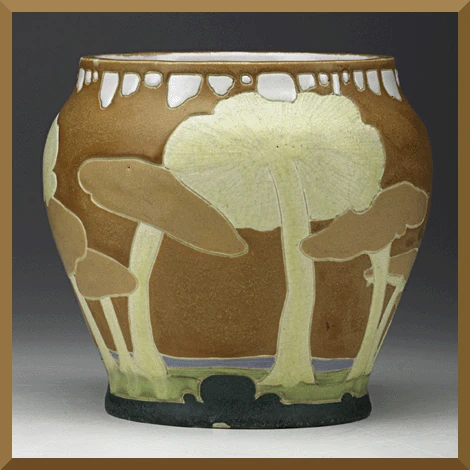 After graduating from West Virginia University in 1927, Rhead worked as an art director for the Homer Laughlin China Company in Newell, West Virginia. He remained in the role until his death in 1942, at the age of 76.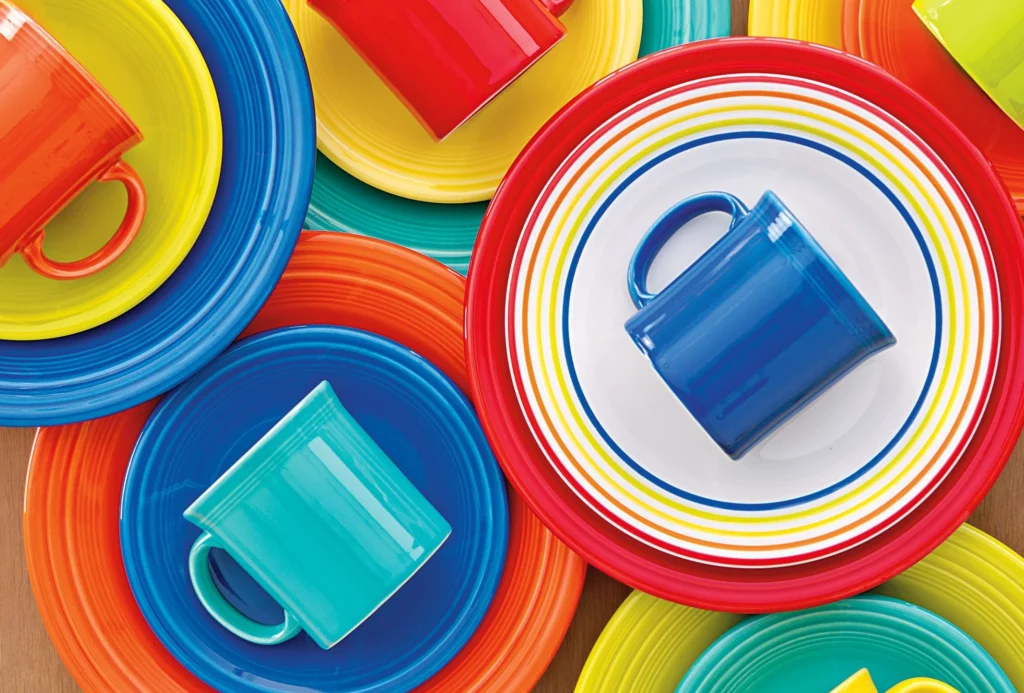 "What I find most interesting is Rhead created and developed a Fiesta plate collection in the 1930s, which became very popular at the time. It was designed in the Art Deco style around a spherical concept. I always like the Art Deco style. The pottery was available in five different colors. The unique idea was the consumer may purchase components in a variety of colors and then mix and match them according to their preferences. What a brilliant idea for the time."

Ed Shears
When the line was first introduced to the public in January 1936, it was an instant hit. The concept of using solid colors in a variety of combinations on dinnerware was not novel, but Rhead's version was more successful. An earlier version of this concept had been promoted by two California potteries: the Catalina Pottery on Santa Catalina Island, which was founded in 1933, and the Bauer Pottery, which was founded in 1937 in Los Angeles.
The Homer Laughlin Company expanded the product line by adding different shapes and, eventually, new glaze colors. It quickly rose to become the most popular tableware line in the United States. "Harlequin" was a line developed by Rhead that was offered in Woolworths, which was a significant customer of Homer Laughlin's.
After a battle with cancer, Frederick Hurten Rhead passed away in New York City in November 1942.
Legacy And Awards For Frederick Hurten Rhead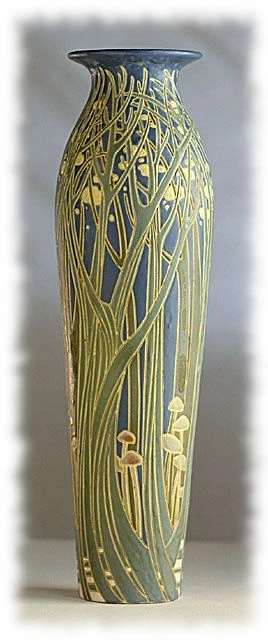 Artistically, Rhead worked in two different fields: studio pottery and industrial ceramics, where there was less room for experimentation and more emphasis on product quality.
Museums across the United States, including the Metropolitan Museum of Art, have displayed Rhead's ceramics on their walls. In the United States, his art can fetch extremely high prices, although his work in England is somewhat more affordable.
It's possible that his most well-known design is the Fiesta line of automobiles, which has been in production since 1936, albeit not constantly. Following Rhead's death, the production of "Fiesta" fell into difficulties due to the wartime conditions in which it was being shot. Because of the atomic bomb, the United States government gained control of all available uranium in order to develop it.
For Fiesta to have its brilliant orange-red glaze, it was required to use uranium oxide as a coloring agent. The appeal of the line diminished as a result of the absence of that important color, as well as a significant reduction in the range of open-stock products accessible. Consumer interest in, and sales of, the line remained high for a period of time after its introduction. Despite the introduction of a new palette of glaze colors, sales continued to fall over the next 27 years, eventually leading to the discontinuation of the entire line in January 1973.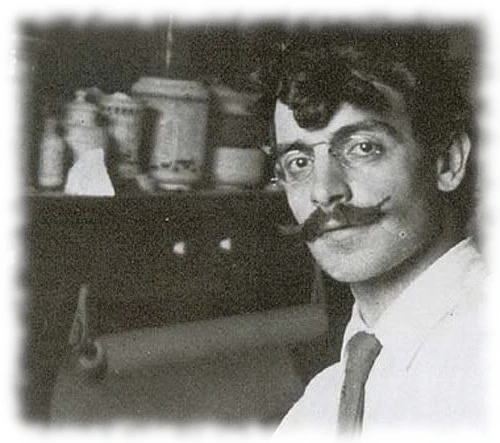 After a 13-year hiatus, the series was brought back to life with a new clay body and glaze composition. It was introduced in 1986 to coincide with the 50th anniversary of the original Fiesta dinnerware line's launch. This was the first time the Fiesta dinnerware line was promoted in this manner. In addition, the vintage design was becoming increasingly fashionable among the general public.
Several ancient Fiesta casting molds, some of which were developed by Rhead, were utilized in the manufacturing of the new ware. The majority of the shapes have to be somewhat tweaked or totally redone in order to accommodate the new materials' requirements.
Bernard Bumpus (1921–2004) was the foremost authority on the Rhead family, and he was well-versed in the history of Frederick Hurten Rhead's ancestors in the United Kingdom. In 1986, Bumpus curated an exhibition called Rhead Artists and Potters, which was held at the Geffrye Museum in London.
This exhibit traveled to several museums, including the Potteries Museum & Art Gallery in Stoke-on-Trent, where it was on display. Bumpus had wanted to bring a version of the show to the United States, but despite strong interest in the Rhead family in the United States, he was unable to secure the necessary money.
References
Dale, Sharon Frederick Hurten Rhead: an English Potter in America, 1986, Erie Art Museum
Bumpus, Bernard Collecting Rhead Pottery: Charlotte, Frederick, Frederick Hurten, 1999
Bumpus, Bernard Rhead Artists and Potters 1870–1950 – catalogue of exhibition at the Geffrye Museum, 1986
Conclusion And Summary
Frederick Hurten Rhead (1880-1942) was a talented pottery designer known for his innovative designs and contributions to the field. In the early 1900s, he began his career at Toomey & Co, but his sales declined and his brother Harry stayed with the company while Frederick moved on. In 1927, he conceived a new line of pottery called Wardle, which was introduced the following year. However, sales of the original line continued to decline and Wardle struggled. In the early 1930s, Rhead attended classes with Sharon Dale and completely redesigned Wardle, creating a second incarnation of the line with slightly altered designs and a key color. This redesign proved to be an immediate success and the line's sales remained strong.
In 1910, Rhead oversaw the construction of the first high-firing kiln in the United States, which helped to advance the field of ceramics. He also worked for the United States Government during World War II, designing camouflage patterns for military vehicles.
He worked for some of the largest United States ceramics factories and was responsible for the development of dynamic and colorful figures in the ceramics industry. In the early part of his career, he worked for Toomey & Co., and later he moved to a pottery called Wardle. The following year, Rhead moved to the United States, where he continued his work in ceramics. Rhead conceived a line of glazed dinnerware that was completely redesigned and slightly altered, resulting in immediate success. He also attended classes at the Saint Louis Art Museum and later became the director of the Crafts Terracotta Vases department. Rhead's artistic talents were recognized by the American Wing at the Metropolitan Museum of Art, where his work was displayed alongside that of George Ohr and Paul Evans. Rhead was known for his contribution to the artware development of ceramics and was particularly popular among amateur decorators. Antique Trader News named Rhead as one of the most influential figures in the ceramics industry.
Today, Rhead's work is highly sought after by collectors and his designs are still influential in the field of pottery. Some of his pieces have been sold at auction houses like Rago Arts and Auction Center and Lewis Center, with some achieving high prices and buyers' premiums. He is considered a talented designer and his contributions to pottery have left a lasting impact.
Popular Ceramic Artists